Vanessa's Perspective
Have you ever been afraid of telling someone how you feel because you're worried that they might not feel the same way?
Now, you can find out whether someone also feels the same way towards you comfortably & anonymously through We Could Happen!

(Only available on PCs at the moment)
Stay tuned for iOS & Android versions that are coming soon!


JOHN'S PERSPECTIVE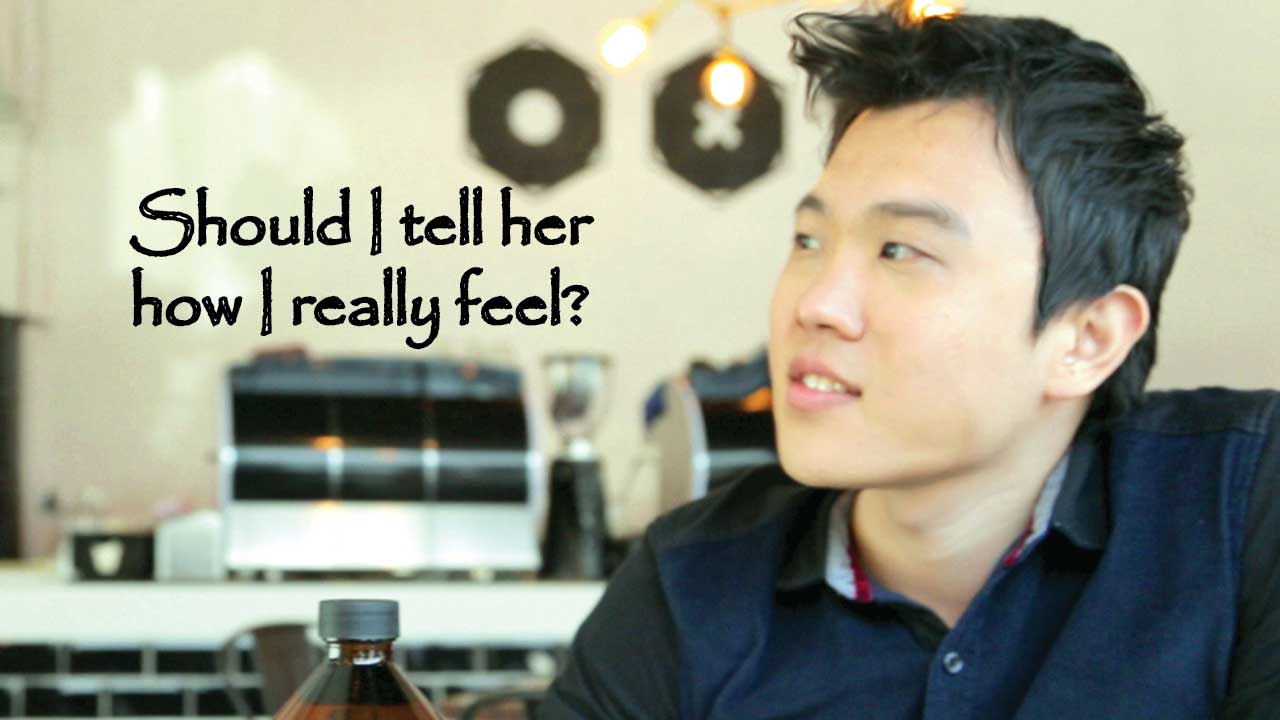 CREDITS
Story by: 
Johnson Khoo
Produced by: 
Johnson Khoo
Written by: 
Johnson Khoo & Lau Hong Hu
Directed by: 
Lau Hong Hu (Pixel Factory)
Filmed by: 
Meng Chee (Pixel Factory)
—————————————-­————————————–
STARRING
John played by:
Johnson Khoo
Vanessa played by:
Alicia Tan
http://instagram.com/aliciatal
—————————————-­————————————-
Music by: Laguna Music
Did We — Artist: Guba
I Know — Artist: Lab The Rat
Sunday Morning — Artist: Guba
Hilang — Artist: Guba
—————————————-­————————————-
Follow them to discover more talented Malaysian Artists!
Laguna Music Website: http://lagunamusic.my/
Laguna Music Youtube Channel:http://www.youtube.com/lagunarecords
Guba FB Page: https://www.facebook.com/gubamusic
Guba iTunes Album: https://itunes.apple.com/album/aku-pe…
Lab The Rat iTunes Album: https://itunes.apple.com/uz/album/lov…
—————————————-­————————————-
SUPPORTING ACTORS & ACTRESSES:
Vicky Kek
Qgee Lee
Majorie Loone
Melinna Loone
Mandy Lee
Natalie Cornelia Lu
Lekha
Aravind Kumarr
Teh Yong Lin
Leo Chieng
Chon Giap
Vikram Menon
Ji Kin
Alana Marie Atkinson
Timothy Suhan Arul
Make Up by:
Angela Ooi
—————————————-­—————————————-­
Special Thanks to Garage 51 and our various location sponsors
SPECIAL THANKS TO OUR AMAZING AUDIENCE (YOU!)
This is our first attempt at writing and producing a short film, so there is definitely still plenty of room for us to improve. We hope we did well enough for you to enjoy it and we promise that we will keep improving and hopefully, be able to produce more enjoyable and meaningful videos that could help amazing people find their right partners in life and build strong lasting relationships.
We hope to make the world a more hopeful, loving and caring place with less hurt and heartbreak.
Your support would mean the world to us!
—————————————-­—————————————­
Youtube Channel: http://www.youtube.com/wecouldhappentv
FB: https://www.facebook.com/wecouldhappe…
Website/Relationship Blog: http://www.wecouldhappen.com